Attraction Disrupted – A Sensorial Dating Event
A dating event based on the science of attraction, or attraction through the senses of touch, smell and sound. Participants wear masks and are clustered based on their sexual, gender and relationship style choices to explore attraction through senses. Everyone gets to rate and be rated for the three senses before masks come down and participants get to see each other. Post the sensorial experience people get a chance to connect with those they matched with. If they are still attracted after seeing each other and engaging in conversations they can move on to the next phase of Soul Dating.
Click here to sign up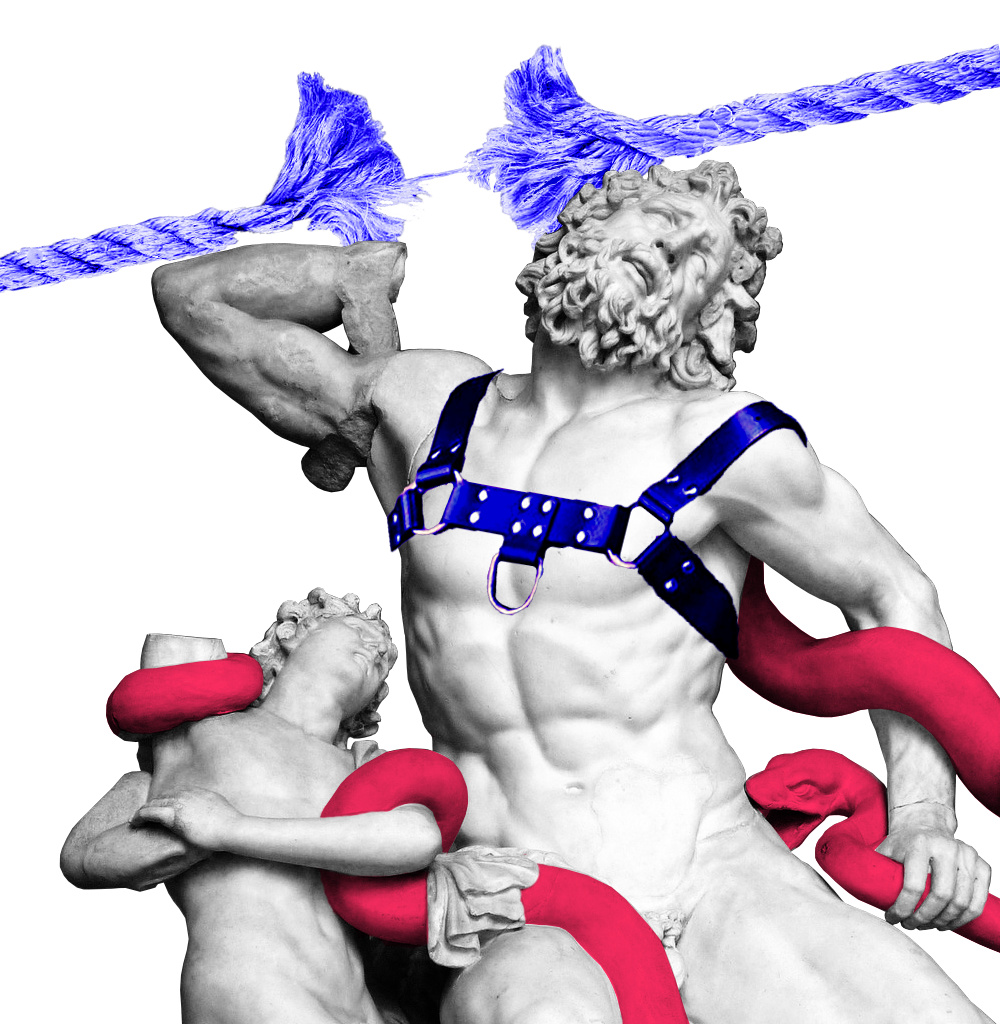 Kink A to Z
All you needed to know about the world of kink. This online course is crafted for you to experience your sensuality from a new angle, explore your kink, create bright emotional experiences, and celebrate your sexuality with happiness and ease.
Conducted by our kink educator Queen Algea, the two online sessions will explore physical and psychological kinks and normalise people's experiences through shares, exercises and skills building.The two online sessions will include:
Negotiation, consent, aftercare
Basics of power dynamics
How to explore and understand pleasure in pain
How to communicate with non kinky partners
Are you a beginner?  – We will guide where to start and how to practise bdsm responsively
Are you a seasoned Kinkster?  – We will help you get out of your box & bring more juice into your kink life. The workshop will empower you to embrace your desires.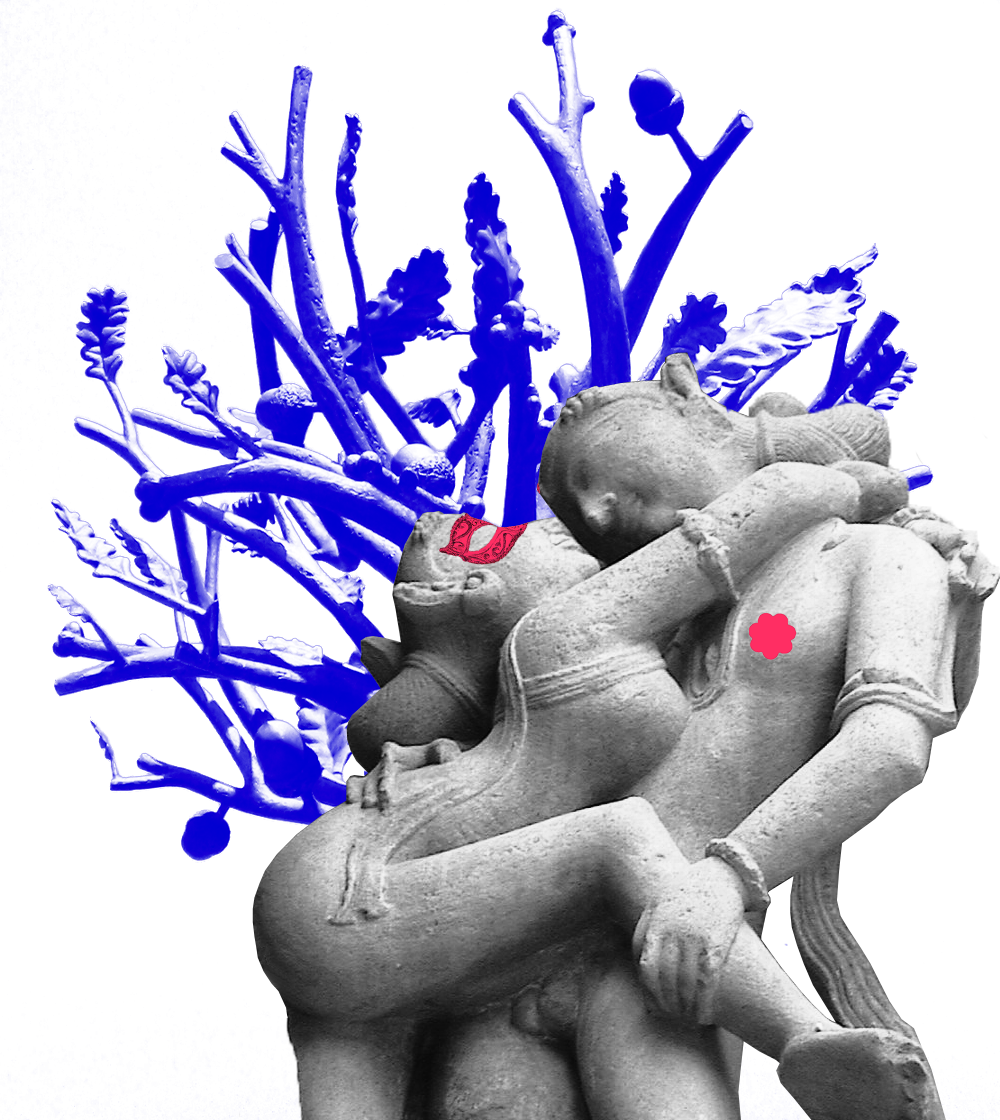 Soul Mating
A dating event for those looking for long lasting relationships. During the event we engage participants through games to understand their attachment styles, personality traits, values, goals, interests as well as fears. Participants are given homework before the event and then clustered based on their personalities, sexual, gender and relationship styles. They are then given conversation starters and board games specially designed to find out long term compatibility.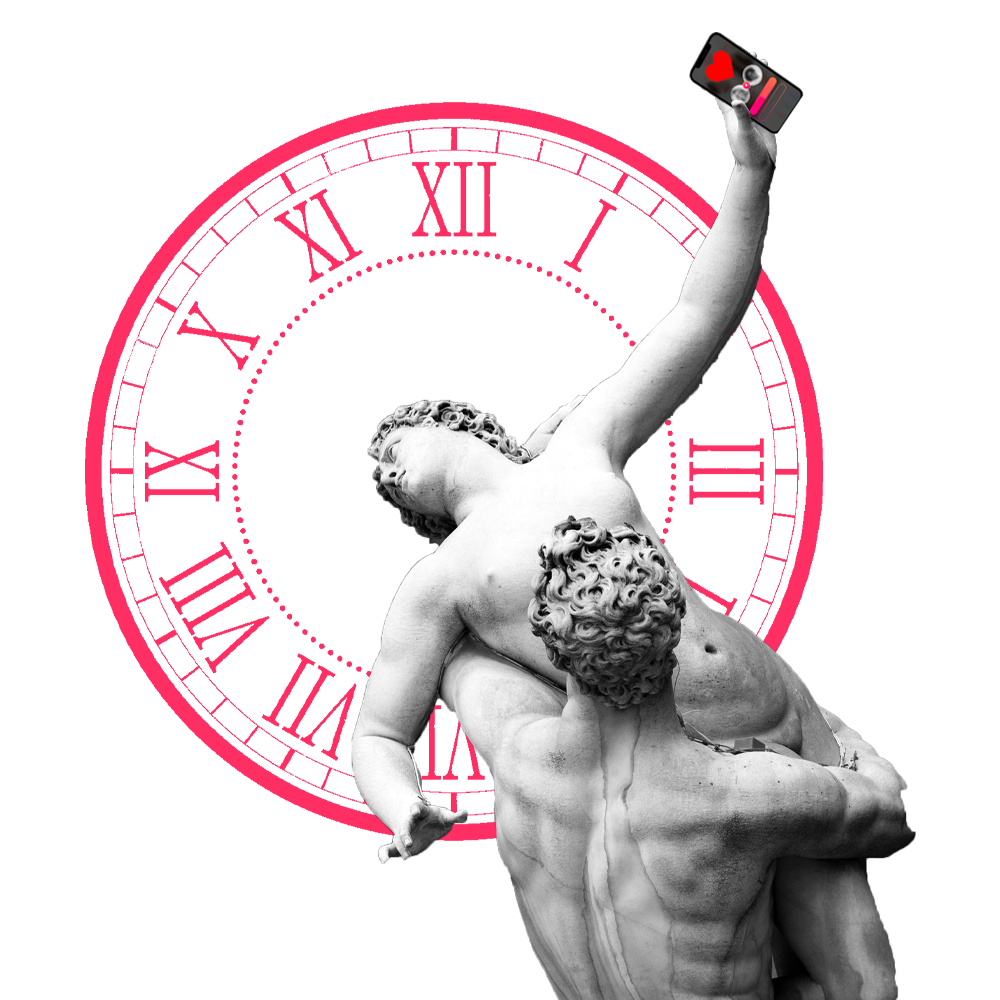 Kink Blueprint – A Play Dating Event
A dating event for those interested in kink and its various expressions. Participants are provided scripts before the event to start getting familiar with kinky scenarios and role plays. At the venue, they first get introduced to consent, negotiation and aftercare through an educational session and later get clustered based on their sexual, gender and relationship style choices. While they wear masks they explore giving and receiving the four broad realms of Sensory Deprivation, Humiliation & Fear, Service & Care and mild Impact Play. Everyone gets selected tools and four to five people to play with in order to experience a variety of individual play. The play experience is followed by getting to know the people participants have played with. Those interested in understanding their kinks better can approach the Kink Blueprint desk at the venue.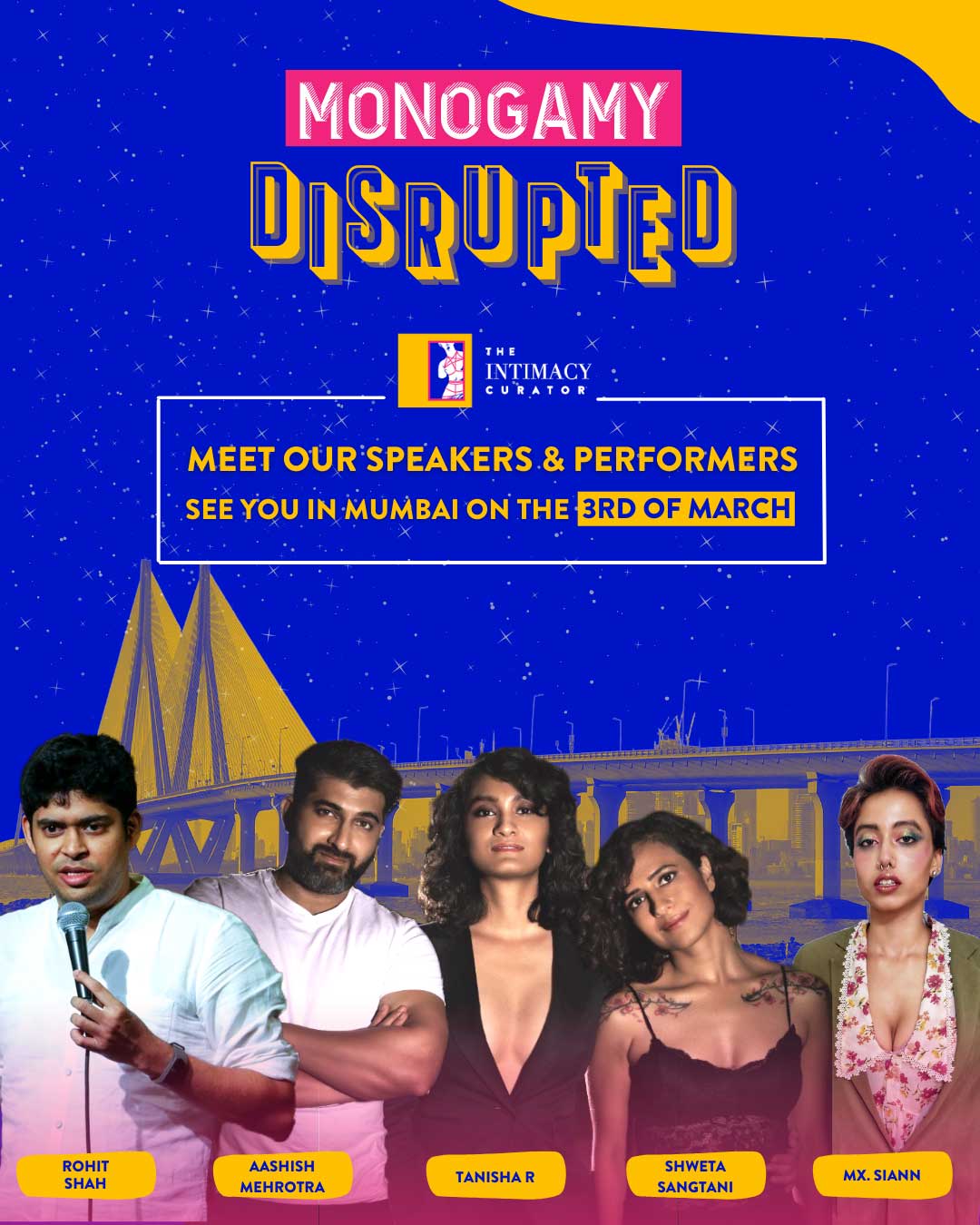 Monogamy Disrupted 1.0
Monogamy Disrupted is the introductory event for polyamorous and policurious people looking to network, date, learn and celebrate non monogamy.
All people interested in polyamory from all walks of life, gender orientations and abilities are welcome to attend. The event offers education, community building, and support resources for people new to polyamory, as well as to those who have decades of experience.
Monogamy Disrupted 1.0 hosts a mix of Poly Pros (those who have been practising for over five years) and Newbies. Poly Pros and the TIC desk are open to receive questions around jealousy, relationship structures and the different types of non-monogamy.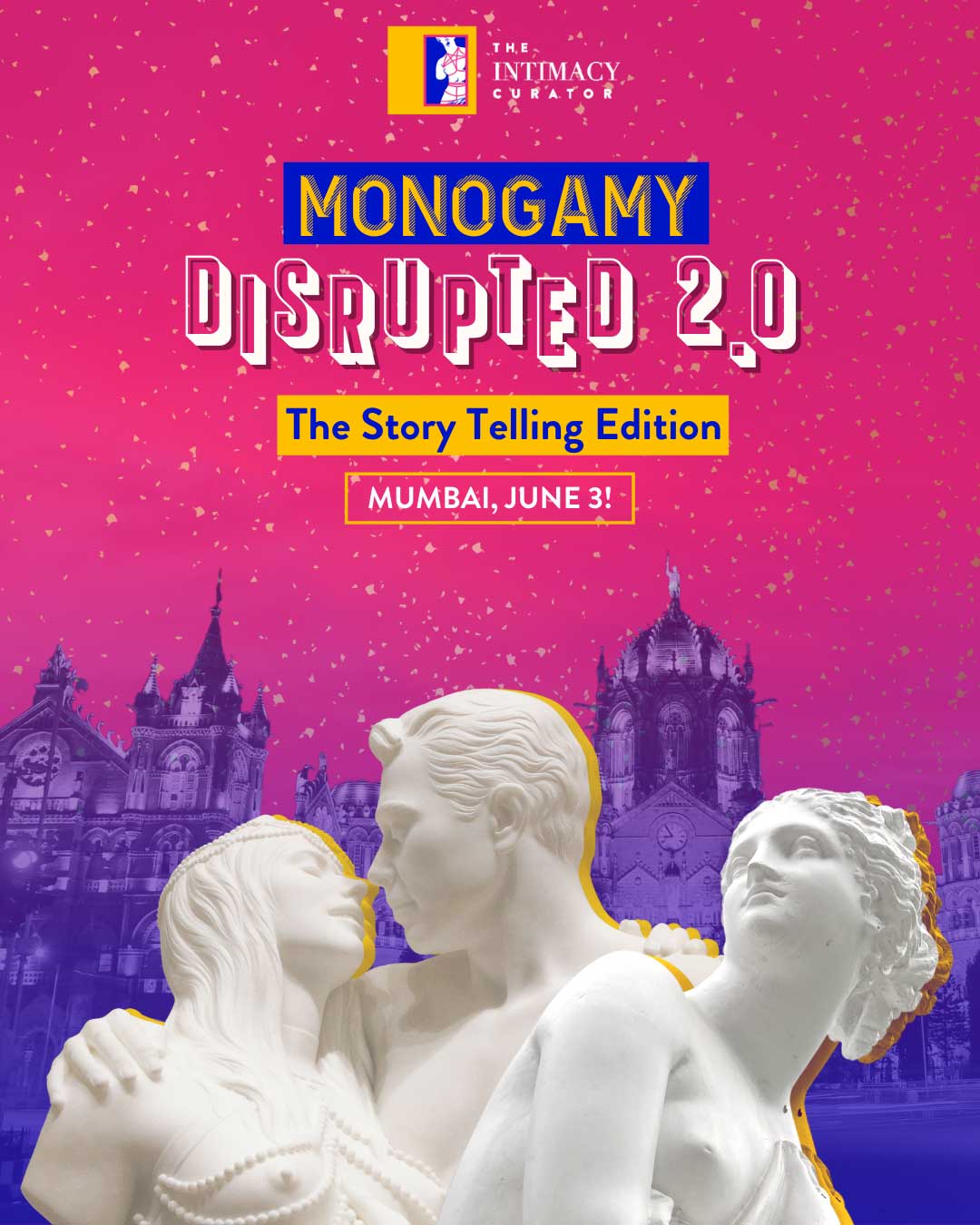 Monogamy Disrupted 2.0
Monogamy Disrupted 2.0 is our polyamorous event with a storytelling twist. We are inviting people from the community to share their coming out and relationship stories open mic and to also perform.
There will be games to get to know other polyamorous and polycurios and opportunities to win gifs sponsored by our partners. Poly Pros (those who have been practising for over five years) and the TIC desk will offer support with questions on jealousy management and relationship structures options.
All people interested in polyamory from all walks of life, gender orientations and abilities are welcome to attend the event.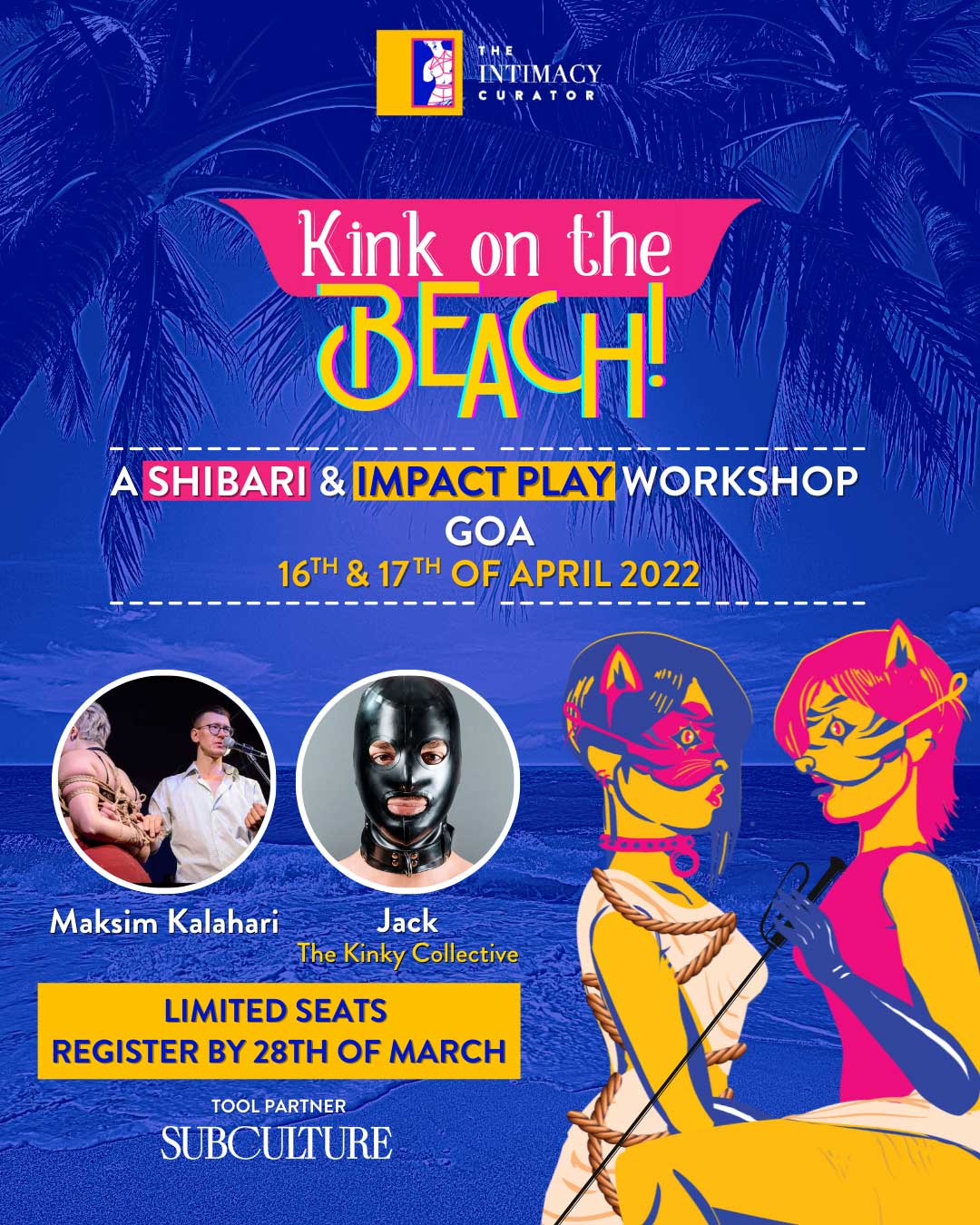 Kink on The Beach
A kinky weekend to create curiosity and understanding of different practices that exist around the globe. The event includes four 2 hour sessions of consent, negotiation, aftercare, impact play and Shibari bondage conducted by the beach. The program has been designed for beginners and intermediate kinksters who not only want to learn new skills but also meet other kinksters from across the country. The impact play session includes floggers, slapping, whips and crops and the Shibari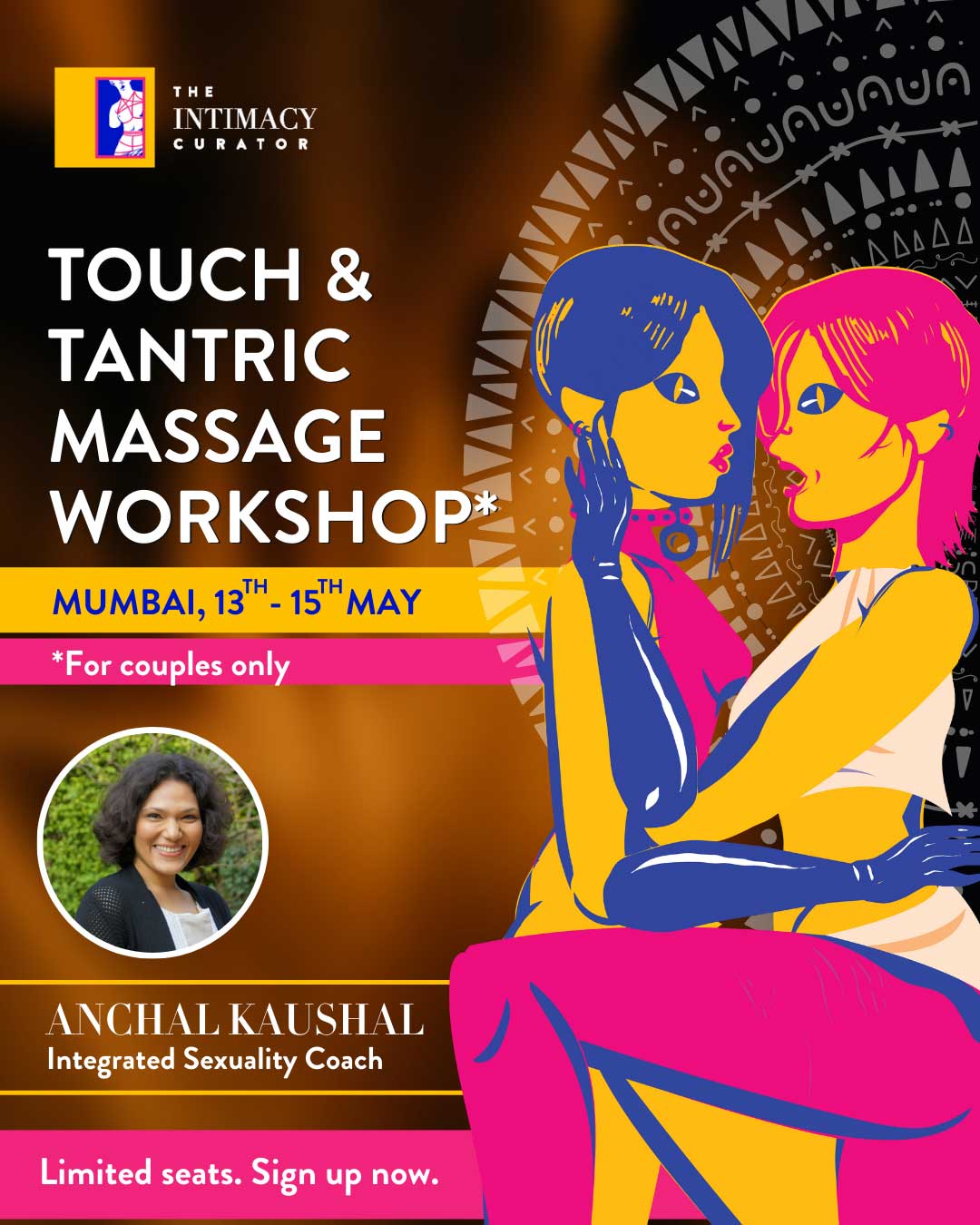 Energetic Touch & Tantra Workshops
Energetic Touch
A session where participants start exploring physical intimacy in the energetic plane. Moving beyond reproductive organs, the workshop helps participants start witnessing and experiencing themselves energetically without actual penetration and stimulation of reproductive organs.
Objectives for the session:
Develop orgasmic choice and curiosity about your entire body
Discover new sensations and activate erotic potential
Learn how to have breath and energy orgasms
Become aware of all the orgasmic sensations that are possible
Understand the subtleties of pleasure
Notes:
You will never be expected to do anything that makes you uncomfortable.
Sessions would be held in a dedicated private space
Please wear clothes that are airy and comfortable.
Before 3 days of the workshop please avoid alcohol or any substances that may interfere with your ability to being present.
Tantra Massage
Participants attending this workshops will learn:
The basic massage principles to please your partner
Communication for better physical intimacy
Massage strokes to tease and enliven their whole body
Massage strokes to tease and enliven erotic zones
During our 2 to 3 hour session we slow down, connect to the subtle sensations and enjoy each moment, opening to the multi-orgasmic pathways that are within the body