In a recent poll on kinks and fetishes conducted by our Instagram page, The Intimacy Curator (@theintimacycurator), we came to the realisation that there are innumerable activities that can become sources of utmost pleasure for people. The list included various things – pet-play, foot fetishism, cuckolding, bondage, humiliation and a number of other activities. 
But as soon as the poll went live, we also began to receive a series of direct messages by many people, some were curious and some were worried but their question was the same: "Why Do I Like What I Like?" 
When talking about kinks, fetishes and pleasure, this question brings us to a tricky territory. It almost seems like an existential query – one that we ask out aloud while subconsciously being aware of the fact that we most possibly will not be responded with a definite or a satisfactory answer. 
It is also important to understand why one seeks to answer this question and again, there could be many reasons behind that too: Does your kink  amuse you? Do you feel shame because of your fetish? Or, do you believe that your kink and fetish have a deeper meaning and knowing their source will reveal to you more about yourself? It could be one of these reasons, two of them, all of them or a different reason altogether. But before we make any more progress, it is important to understand what kinks and fetishes even are.
While in conversation with Bustle, Stefani Threadgill asserted that kink's are a construct and therefore, their meaning too is subjective. In the same article, clinical sexologist Rena McDaniel adds that kinks play on "body responses like our adrenaline system that release endorphins (feel-good hormones) when activated."
If one is to rely on Henrik Høgh-Olesen's definition of a fetish, it has been described as a 'power object' – a specific emotionally loaded 'object, body part, or situation' that demands our attention and stimulates us sexually. In an interview with Healthline, Jessica O'Reilly asserted that fetishes may simply be one element "of our diversity in terms of sexual interest and arousal" and that each person's sexual fantasy tends to be highly varied across the spectrum and therefore, we'll have different tastes just like we do in food." Dr. Anvita Madan-Bahel, while drawing a distinction between fantasy and fetishes, has said that the latter are more concrete and real. These attractions would include being aroused by body parts other than the 'traditional' spots of pleasure or with objects made up of leather or rubber. 
There have been many who have dealt with the question of how our desires emerge. We have Alfred Binet's psychological point of view, in which fetishim emerges because of a pathological result of 'associations'. At one point in their life or another, people may end up developing an emotionally lustful experience with an object in moments of their vulnerability – this could, later on, develop into a kink. Ivan Pavlov would have you believe that fetishes arise due to "classical conditioning" – this is the fusion of an erotic moment with one that isn't, the collision of the two may lead to the transformation of the 'non-erotic' moment into a fetish. 
There can be many times where you're utterly confused about what you like and there are many people who go for counselling to understand their kinks. We have had people wonder why they find pleasure in a roleplay in which their partner acts as if they are cheating on them. How could somebody cheating on you, which would traditionally bring feelings of hurt and heartbreak, become a source of pleasure?  There have also been many people who have questioned why they like being humiliated or scolded, especially about things that they are usually embarrassed about.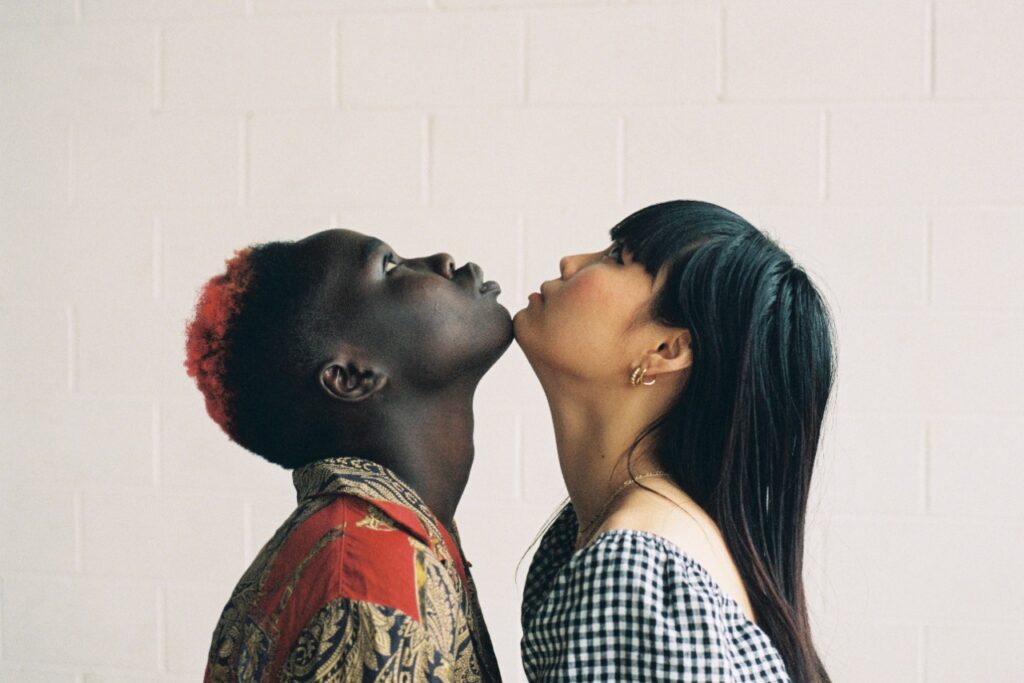 It is interesting to see how these activities depart from the traditional feelings associated with them. So, instead of bringing someone heartbreak, the act of infidelity or being cheated on in a consensual and fabricated roleplay, becomes somebody's most important source for attaining kinky pleasure. Similarly, being humiliated, again in a context that has been designed and consented upon, becomes a kink rather than an activity that would bring you shame. 
What we need to remember is that the canvas of erotica is complicated and there may be no one blanket theory to fully understand how kinks and fetishes end up forming. Høgh-Olesen has viewed fetishes from the perspective of aesthetics – these are activities that titillate one's senses. He notes that there is an existence of a 'key stimulus', a powerful stimuli which we naturally find attractive because they take us towards fitness-enhancing choices. 
It is okay if your kink or fetish has made you question how and why it is that you desire something that is traditionally 'unerotic'. But you must remind yourself that as long as the practice of your kink is safe and consensual, then you should listen to what you desire! 
If you have a kink or a fetish and want to know more about the world of intimacy and desire, then you can reach out to us at The Intimacy Curator. We are a sex and intimacy coaching service that provides counselling sessions to individuals, couples and polycules. 
Sources: https://www.bustle.com/p/where-do-kinks-come-from-its-complicated-41467
https://www.healthline.com/health-news/what-causes-sexual-fetishes
https://www.youtube.com/watch?v=qtr1rlttnhU