I think I'm leaving the kink scene. Over the course of around two years of working with The Intimacy Curator, I've had my life as a solo kink practitioner flipped overnight. Suddenly, I had access to entire groups of people who were into the same things that I'm into, people who were experienced or still learning. But of late, I've been in a haze about kink as a social scene.
Let me explain. Having explored BDSM and kink on my own for almost eight years, it wasn't something I spoke about to a lot of people, so naturally, when I came across FetLife, I found myself giddy. Were there a lot of like-minded kinksters in India? Yes. Did I meet a lot of them? Not really. Indian kink communities like the ones on FetLife are often way too focused on the sexual aspect of kink. Secondly, as with any social group, a clear hierarchy begins to form. A pecking order is established. In the course of watching a particular Indian city's kink scene as an outsider, I've seen friends throwing friends under the bus for the approval of their new dom, I've seen dommes with very questionable ideas of consent and negotiation, and I've seen people trying to cancel each other left, right and center. Petty squabbles based on gossip, ego issues, and jealousy – it's rampant in the kinky community just like in any group of people, and to me, it feels even more amplified, purely because of the intimacy involved in kink.
As someone who stepped in and then out of the scene, here's my two cents.
How do you identify unsafe communities/predators in kink?
Defining a predator is simple; they are individuals who are entirely self-centered, and are solely concerned with fulfilling their own desires. Empathy for others is practically non-existent as they live in their own bubble, seeking to satisfy their personal cravings without regard for the well-being of others.
These unsafe players intentionally exploit their partners, showing sadistic tendencies and disregarding their boundaries and limits. They may inflict severe physical harm, brushing off their partner's pain as incompetence rather than acknowledging their own reckless behavior. Safe words hold no importance to them, further demonstrating their callous disregard for consent.
Unfortunately, these predators often prey on newcomers to the community, taking advantage of their vulnerability and lack of experience. As a community, we strive to drive these individuals out, believing that once exposed, they can no longer cause harm. However, the reality is more complex.
Some predators linger at the fringes of our community, lurking on platforms like FetLife, reaching out to new members while simultaneously undermining the local scene. While we can caution new individuals to stick to established groups for safety, even these may harbor predators or be entirely run by them.
These groups, masquerading as welcoming spaces for novices, can be dangerous environments for newcomers. Leaders in these groups may have a record of consent violations, but due to their close relationships with other members of the leadership, their harmful actions are often dismissed and ignored. This lack of belief in the victims' experiences is a problem that persists despite the #MeToo movement.
In some cases, the predators themselves run these so-called "101 groups" or spaces tailored for new members. They may appear genuinely invested in mentoring and guiding newcomers, but their real intention is to exploit and harm them. It's not uncommon for them to prey on promising and attractive new members, only to discard them after inflicting abuse, leaving these individuals disillusioned and distrusting of the community they once sought to be a part of.
Furthermore, these predatory "community leaders" often drive out the best individuals from the genuine community, fearing competition and exposure of their misconduct. They often throw around therapy speak in an attempt to disguise their own actions.
How do you identify safe communities?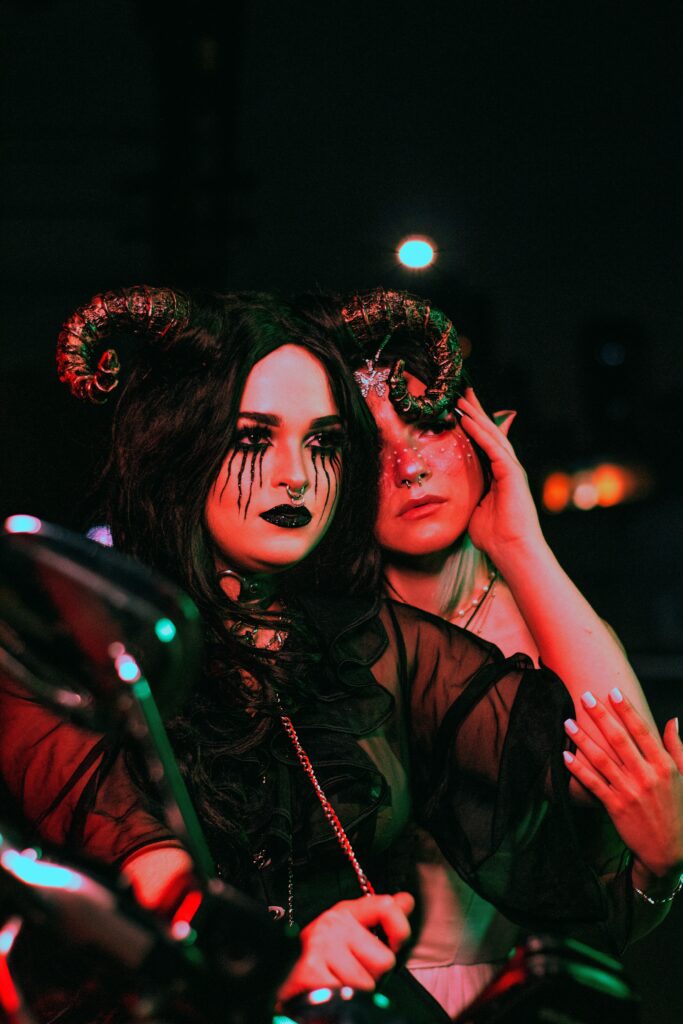 Despite these grim circumstances, there are rays of hope. Some victims of predatory behavior and good-hearted individuals who have left these toxic environments create their own groups to support and mentor newcomers, fostering a healthier and safer community.
As a new member entering this scene, it can be challenging to distinguish between predator-led and good-people-led groups. Both types of groups may have strong reputations and histories, making it difficult to discern the difference.
Identifying a safe community is crucial for ensuring a positive and enjoyable experience in pursuing your interests. Here are some steps to help you determine if a kink community is safe:
Research the Community:

Conduct thorough research about the community you are interested in joining. Look for reviews, testimonials, or discussions about the community from other kinksters.

Community Guidelines:

Check if the community has clear and well-defined guidelines or rules for its members. A safe kink community will typically have guidelines that promote respectful behavior and prohibit harmful or offensive actions.

Moderation and Administration:

Determine if the community is actively moderated and administered. Safe kink communities usually have moderators who oversee the interactions and address any issues or conflicts promptly.

User Engagement:

Observe how members interact with each other in the community. Positive and supportive interactions indicate a healthy and safe environment, while hostility or toxicity may suggest otherwise.

Privacy and Security Measures:

Ensure that the kink community takes privacy and security seriously.

Reporting Mechanisms:

Check if the community provides a straightforward way to report inappropriate behavior or content. A safe kink community will prioritize the safety and well-being of its members and take action against any misconduct.

Community Size and Activity:

Consider the size and activity level of the community. Larger and more active communities tend to have more resources and effective moderation.

Member Profiles:

If possible, review member profiles to assess if they seem genuine and legitimate. Be cautious of communities with suspicious or fake profiles.

Social Media Presence:

Look for the community's presence on social media platforms. A reputable and safe kink community will often have an active and engaged presence on popular social platforms.

Trustworthy Platforms:

Ensure that the kink community operates on a trustworthy and reputable online platform. Avoid communities hosted on suspicious or unreliable websites.

Feedback from Other Kinksters:

Seek feedback from kinksters who have experience with the community. Online forums, social media groups etc. are good places to find such information.
By taking these steps and being vigilant, you can identify a safe kink community that enriches your experience and allows you to connect with like-minded individuals who share your interests.
In the end, it comes down to personal judgment and intuition. Predators may be skilled at manipulation, but their interactions will likely leave you feeling uneasy or uncomfortable. Trust your instincts and seek out the people and groups that genuinely promote a safe and supportive environment, for these are the ones that truly deserve your trust and participation.
And remember, trust your body. If you feel unsafe, get out and don't look back. If you feel like you've been drained at the end of a munch or play session in a group, if they make you feel tired and wary all the time, that might be a flag you should heed. 
Kink communities are exciting places to grow and discuss things with like-minded people, but unfortunately, the social part of it is just not for me. And while I understand that kink can mean different things for different people, I think I'll stick to flying solo now.